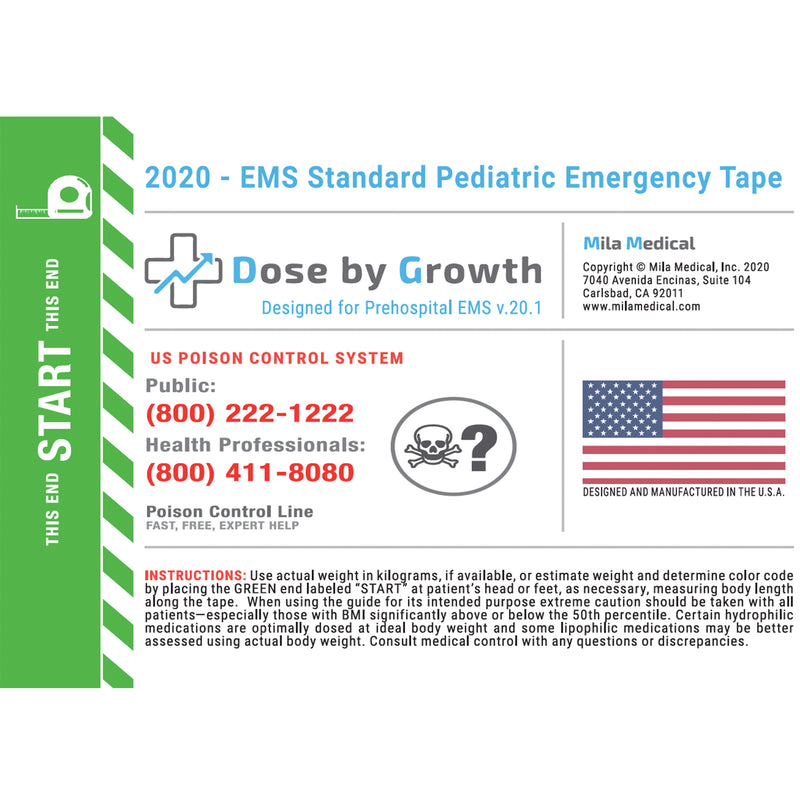 2020 EMS Standard Pediatric Emergency Tape
Our EMS Standard model is designed specifically for paramedics. Listing only EMS specific medications creates room to include those medications regularly used, yet omitted from other tapes.
Buy Now
2020 PALS STANDARD PEDIATRIC EMERGENCY TAPE
Featuring Pediatric Advanced Life Support (PALS) medications and dosing recommendations. Instill confidence knowing that medication dosages are calculated based on the latest AHA PALS updates.
Buy Now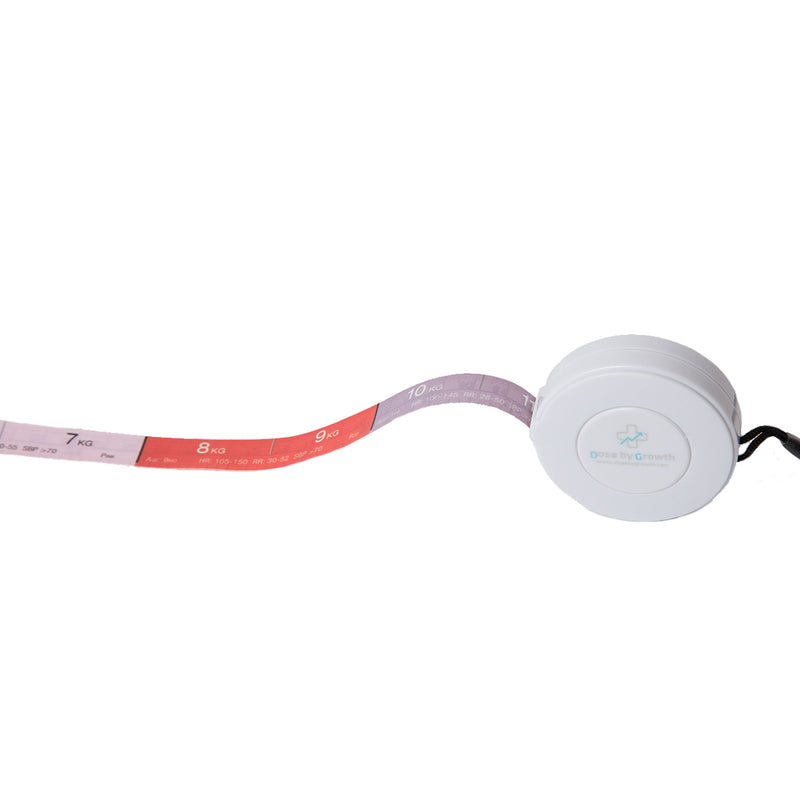 EMS Mini Retractable Pediatric Emergency Tape
Our #1 Method for pediatric weight estimation during emergencies. Use as-if operating a standard tape measure. Pull tab-end of tape (clearly stated with blue shaded 'Start' section) from the retractable case.
Buy Now